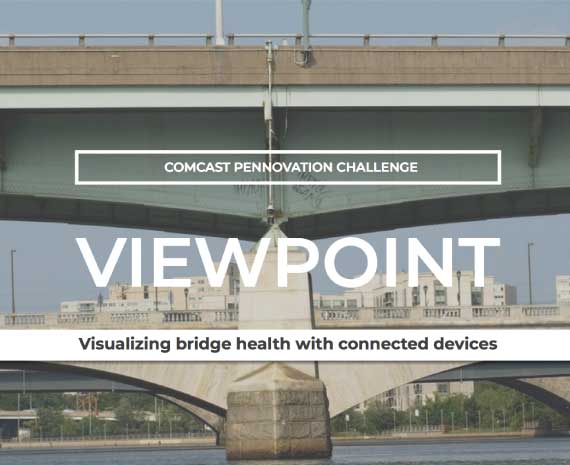 OVERVIEW
We researched the problem of bridge deterioration in Pennsylvania and developed the concept for a low-cost connected device to help bridge owners prioritize maintenance using real-time diagnostic data.
Comcast Pennovation Challenge Winner 2017
Role: Lead engineer, server engineer
Skills: User Research, C, Python, Heroku, MongoDB
PROBLEM
Bridges are a critical component of our urban infrastructure and a key connection point for our communities, but it is hard to monitor their health and prevent catastrophic failures.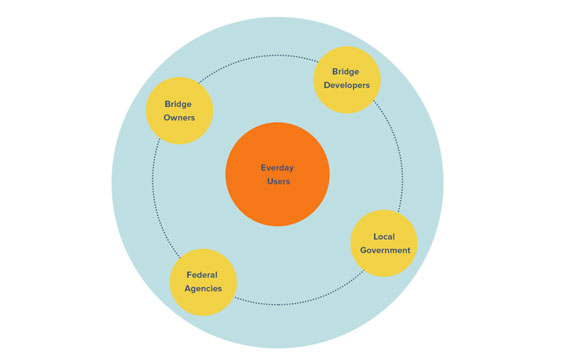 RESEARCH
We talked with Pennsylvania bridge owners, civil engineers, transportation planners and even the small companies hired to inspect deteriorating bridges.

PRODUCT SOLUTION
A bridge owner can install 3-4 sensors on a bridge and they connect using Comcast's machineQ LoRa technology for live diagnostic tools.