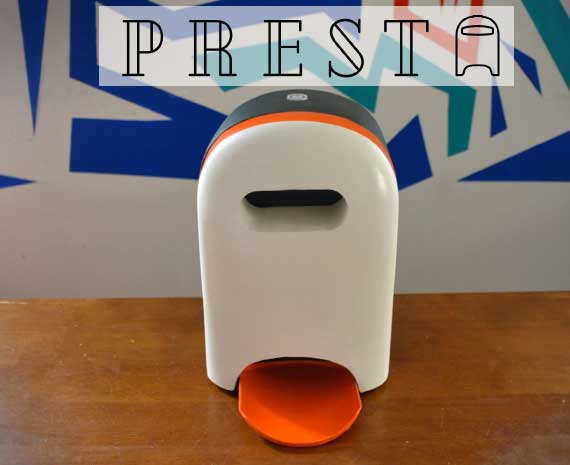 OVERVIEW
We designed and built a fresh bean pasta maker to easily provide a protein rich meal alternative.
Role: Product Designer
Skills: User Research, Industrial Design (Rhino / Fusion 360)
PROBLEM
Pasta is a popular dish but an unhealthy one. A high protein, low carb option is bean pasta, which offers a filling meal that also caters to the 'vegetarian inclined' population looking for meat alternatives.
RESEARCH
After identifying various appealing market segments to target, we focused on millenials, particularly ones that place a high value on healthy food.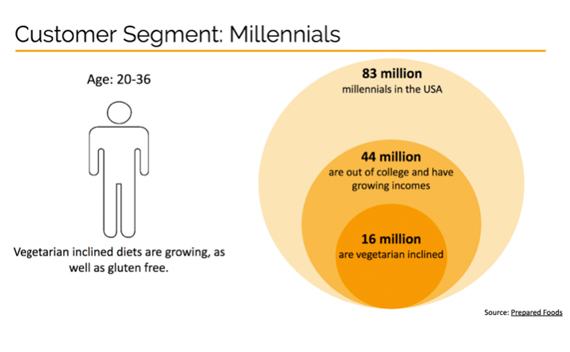 There is a huge market for appliances - over $500 million for cooking appliances alone. In the coming years millenials will drive further growth in this category.
Existing products make it easy to make pasta at home, but a customer has to compromise on either ease or cost.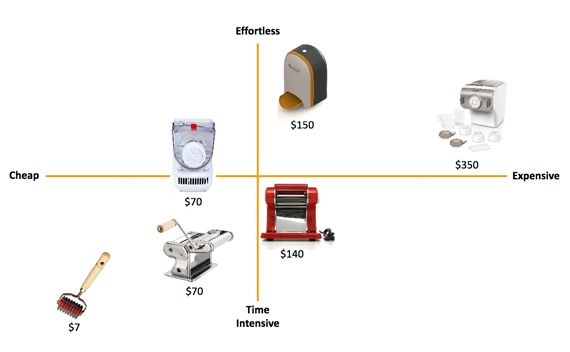 PRODUCT SOLUTION
Presta is a fresh pasta maker that kneads and extrudes raw pasta. The device combines flour, oil and water, pre-sold in a sealed pouch, to create a protein rich meal. No clean-up is required and the portion pouches are recyclable.