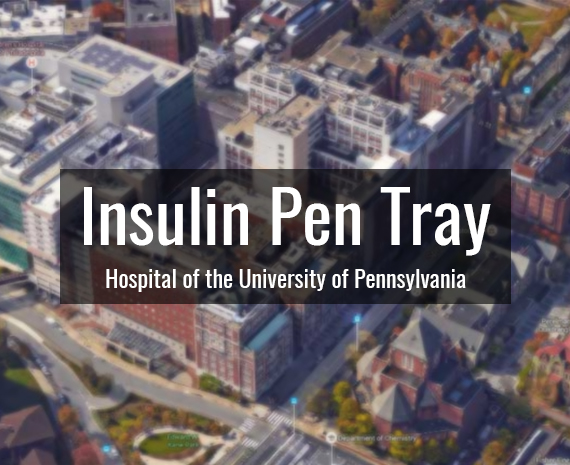 We researched the process of administering insulin to patients at the Hospital of the University of Pennsylvania to see if we could improve the safety of the process.
Role: User Researcher
Skills: Customer Interviews, Prototyping, Photoshop, Illustrator
UNDERSTAND

A nurse in the hospital system has to remove, administer and put back insulin pens up to twelve times per day. Even though he's diligent, human error remains an unavoidable risk for the insulin pen devices.

ANALYZE

We talked to stakeholders in five different departments in the hospital to get the full picture of the challenges in this subject. And then we brainstormed solutions and got feedback on them from hospital administrators and nurses.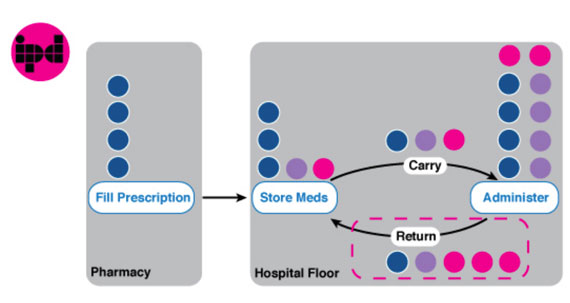 IDEATE

We came up with solutions ranging from simple label updates all the way to new medcarts. We prototyped the ideas that were accessible and took them to the hospital for testing and feedback.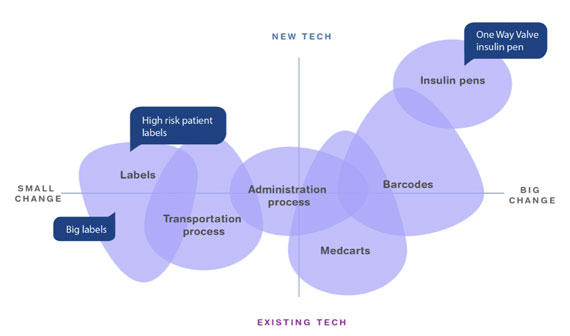 EVOLVE

We laid out a roadmap for the hospital to roll out multiple solutions, from simple to complex, and to measure their effectiveness over time.