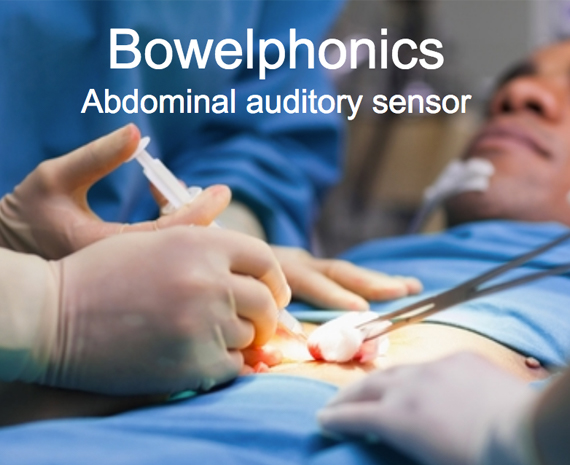 OVERVIEW
We defined and prototyped a stomach monitoring device following surgery, using sound processing and a machine learning algorithm to classify sounds.
Role: Team Lead
Skills: User Research, Agile Software Development, scikit-learn (Python Machine Learning)
PROBLEM
With over 500,000 abdominal surgeries performed annually, one large issue is returning patients to a diet of solid foods. Ileus, or a lack of movement through the gastro-intestinal tract, is estimated to cost $750 million annually.
RESEARCH
We proved that using a microphone and stethoscope, abdominal sounds can be classified, allowing the identification of post-ileus noises - this is a way to determine when a person is ready to start eating again after surgery.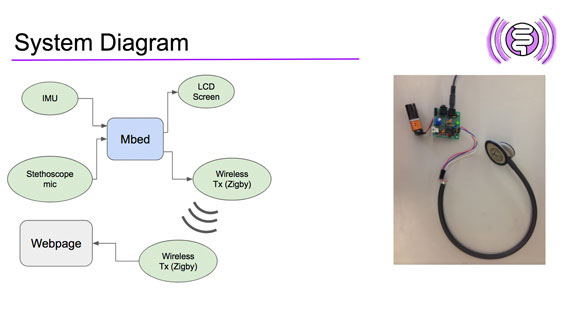 PRODUCT SOLUTION
Bowelphonics is a wearable stomach monitoring device that can identify early signs of intestinal activity, and alert hospital staff to start the patient on solid foods sooner.
The product used audio filtering circuits and embedded firmware to process and classify audio from a stethoscope as bowel sounds using a trained machine learning algorithm.sooner.